OFFICIAL TOWER RACE 2007
A FRATELLIBANFATA production in collaboration with the Townhall of Gattinara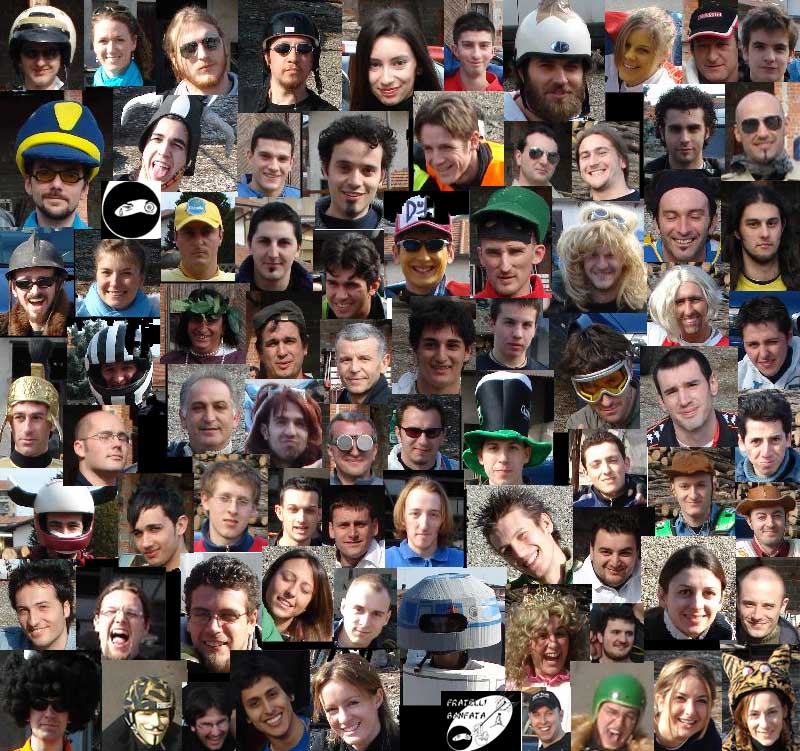 Finally the videos of the Official Tower Race 2007 are online!
Of course a big thanks goes to Fede for the video-making and the patience which kept him calm during his continuous computer bursts.
We also want to thank Dario and Pilo for their beauty, that is like a sun ray in this gray world.

To those who would like a dvd, please send us a mail at the address fratellibanfata@fratellibanfata.com; we'll send you more info from there. Or you can just stop us by the street and ask.
Enjoy!

Many thanks to the GRATASAS group that even this year gave free sangria to the spectators (and the the pilots to give them some courage) , CRAZY PARTY (provider of what it does.. PARTY! TEL. 333.2494082) for the audio tools, like microphones,etc. and of course the TOWNHALL of GATTINARA, in particular GIOVANNA PLATINI. Cheers for her!
As usual noobs: click on the screens to see the races through YOUTUBE
or right click on the picture of the race/ save object with name / ecc. ecc. to download on your harddisk.





Click HERE to download a software to view our videos.





PRESENTATION + RACE 1



PRESENTATION + RACE 1
dimensions=19,8 MB
file format=DivX

RACE 2 - CATEGORY DOUBLE CARS -
RACE 2
- category double cars -
dimensions=15,1 MB
file format=DivX

RACE 3 - CATEGORY BAD CARS -
RACE 3
- category bad cars -
dimensions=14,4 MB
file format=DivX

RACE 4 - CATEGORY MIX -
RACE 4
- category mix -
dimensions=15,6 MB
file format=DivX

FINAL
FINAL
dimensions=15,3 MB
file format=DivX

CHAOS
CHAOS
dimensions=23,8 MB
file format=DivX

THANKS - ITA -
THANKS
dimensions=6,59 MB
file formatDivX

Here I add some pictures. If you are interested in more pics, contact us.